The Nahatlatch River - The Best Rafting in BC
" If you are looking for the best rafting in Canada, look no further.
Thanks guys we had an amazing time!"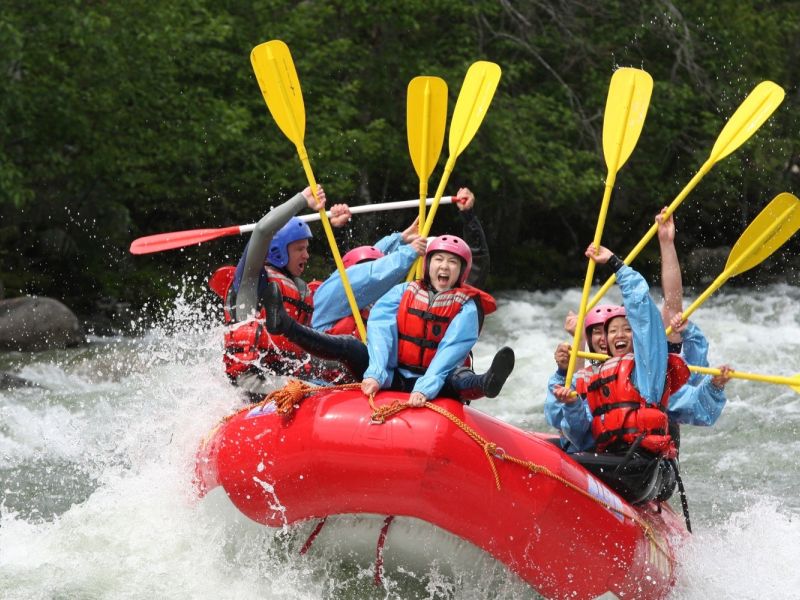 Raft the Nahatlatch with REO (4.5 hours)
24 rapids, the most of all rivers in BC (class 3 to 4+ rapids)
Ideal for active adults and youth ages 10+
Small paddle rafts (4-8 guests + guide)
Lunch is served on our dining deck overlooking the river
All equipment provided - wetsuit, booties, life jacket & helmet

Access to resort amenities - hot tub & hot showers
Excellent safety record for 35+ years
One certified guide for every 4 to 8 guests
Trips daily with 2 departure times May to August
REO rafts the best rivers at the best water levels
---
We are celebrating 37 years of Business & Tripadvisor Hall of Fame Award.
Our biggest sale of the season is on now!

Rates - Book now for 2020!
All prices are per person. Sale ends January 1st, 2020.
Adults

Youth (under 19)


Trips Available on Select Dates


Call for Availability
1.800.736.7238 or email
All prices are per person (PP). Add 10% taxes & fees. USD prices based on current exchange rates. Trip locations may change due to water levels.

Questions? Call 604.941.9777 or 1.800.736.7238 or email bookings |
Cancellation Policy
Nahatlatch River Day Trip: Sample Itinerary at REO Resort
Morning Rafting
9:00 AM: Check in opens
9:15 AM: Collect personal rafting gear
9:45 AM: Depart resort for raft put-in
1:15 PM: Arrive at resort for lunch
2:30 PM: Check-out

Afternoon Rafting
1:00 PM: Check in opens
1:15 PM: Lunch at resort
2:00 PM: Collect personal rafting gear
2:30 PM: Depart resort for raft put-in
6:30 PM: Check-out