Our 20th Annual Retreat will be huge. Watch for details Mar 1st!

6-Day All-Inclusive Retreat from $999 USD

Songwriters Retreat
Join songwriters from around the world for a truly amazing week! Nashville #1 hit writers lead this years retreat, our 18th annual.

2018 Mentors: Bonnie Hayes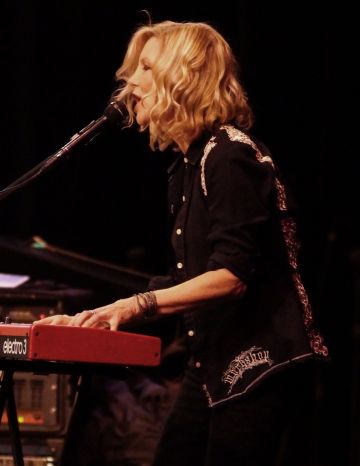 Bonnie Hayes
is a singer/songwriter, recording artist, musician, record producer & is currently the Chair of the Songwriting Department at the Berklee College of Music in Boston. Perhaps best known for penning "Have A Heart" and "Love Letter," two songs which restored Bonnie Raitt to superstardom with the multi-platinum, multi-Grammy-winning CD Nick of Time.
Hayes' 80's pop-punk record on LA label Slash records yielded the anthemic college radio hit, Shelly's Boyfriend. Manifesto rave-up "Girls Like Me" from the same record ramped up the titles of the cult favorite film "Valley Girl".
Famed for her kick-out-the-jams live show with her various bands, Hayes has also enjoyed success as a sidewoman, touring with megastar Billy Idol for 2 years as keyboardist and backup singer, and Belinda Carlylse on her Heaven tour.
An early adopter of digital recording technology and adept arranger, Hayes was a partner in the Ice House Studio in San Anselmo, VA and the Tone Palace Studio in San Rafael, CA, where she produced indie records for blues and americana artists such as Tommy Castro and Tracy Blackman. Hayes currently plays and records in various situations as her schedule permits.
Matty Benbrook
London-based Matty Benbrook is a multi-platinum selling, BRIT-nominated writer/producer behind hit records for artists such as Paolo Nutini, Jack Savoretti, Dido, Faithless, George The Poet, Skinny, One Eskimo, Natty, Beverley Knight, AOSOON and many others with songs contributing towards total record sales over 35 million worldwide.
A well known developer of new talent, Matty is credited with playing a significant role in the emergence of Paolo Nutini, with whom he co-wrote and produced 'New Shoes', 'Last Request' and 'Million Faces' from the 5 x platinum Atlantic Records debut album These Streets. The Southend-native musician began his career as a 16yr old beatmaker on the books of London's Cheeky Records assisting, engineering and remixing tracks for artists like Faithless and Dido. This led to a stint as the live drummer for Faithless on multiple world tours and the formation of his own artist project – Skinny - with fellow writer/producer Paul Herman. At the vanguard of the UK trip-hop sound, the pair scored a UK Top 40 hit with their debut single 'Failure'. Matty is now based in Hackney, East London, at Studio 45 - a complex he co-owns with UK hip-hop pioneer & Amy Winehouse collaborator P*NUT. Here,
Matty has worked with a long list of artists including Dido, Paolo Nutini, James Morrison, Lana Del Rey, Natty, AOSOON, Elderbrook, Mel C, Mutya Buena, Jack Savoretti, George The Poet, Newton Faulkner, Nizlopi, Lewis Capaldi, Jake Bugg, Tom Grennan and many others. Career awards include:
BPI Gold Album - 'Sleep No More' (Jack Savoretti) 2016
BPI Gold Album - 'Written In Scars' (Jack Savoretti) 2015
BPI 6 x Platinum Album - 'Sunny Side Up' (Paolo Nutini) 2009
BPI 5 x Platinum Album - 'These Streets' (Paolo Nutini) 2006
BPI Platinum Single - 'Last Request' (Paolo Nutini)
BPI Silver Single - 'New Shoes' (Paolo Nutini) ASCAP Award - 'New Shoes' (Paolo Nutini) 2007
BPI 10 x Platinum Album - 'No Angel' (Dido), 2001
Deborah Holland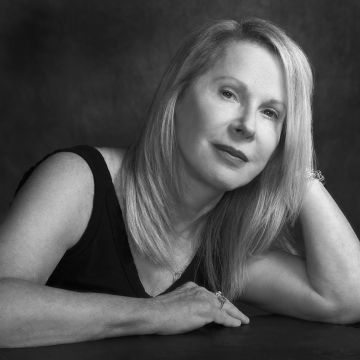 Deborah Holland As the lead singer and songwriter of Animal Logic with drummer Stewart Copeland of The Police and jazz bassist Stanley Clarke, Deborah Holland was introduced to the world via two critically acclaimed albums, appearances on David Letterman, The Tonight Show, VH-1, MTV, a recorded duet with Jackson Browne, and live performances at major venues throughout the world.
After four solo CDs that garnered international radio play and glowing reviews, she went on to record and tour with Cidny Bullens and Wendy Waldman as a member of the folk/Americana "super- group" The Refugees, whose CDs
UNBOUND
and
THREE
won multiple awards and were recognized on many "best of" lists. Deborah has also scored several films, and has written and/or performed dozens of songs for film and television including for
Longmire
,
Keeping Up With the Khardasians
and
CSI
.
In 2010 she moved to Vancouver B.C. The new city and country served as a powerful muse and in 2013 she released a solo album titled appropriately,
VANCOUVER
. The record charted on Roots Music Report's Top 50 Chart and Galaxie Music's Canadian Folk Music channel. Her song "Home" was a finalist in the IAMA's Americana song category. She was a Professor of Music at California State University for 12 years and now runs the music programs at Langara College where she also teaches Songwriting and Music Business and Career Planning. In July of 2015 Deborah became a permanent resident. She enjoys mentoring younger artists and helping them navigate through the ever-changing music business.

2018 Sponsored Artists
All attending songwriters will be assigned into small groups for co-write sessions with one of our sponsored up-and-coming artists during the the retreat.
Nick Howe

To date, Nick Howe has toured over 12 countries, received mainstream syncs and has appeared on national television.His debut EP The Struggle is Real reached number 1 in the pre-sale singer/ songwriter charts. One of the tracks, 'It's Only Love' was used for the Angry Bird game. Not only that, his first single off the EP, Riches In Heaven, is featured in a recent Comicon documentary.

Nick shows the same determination in all walks of life. Having performed at international festivals (such as Glastonbury), acted in the ITV series Lewis and even improvised a song for a Cadbury's Campaign.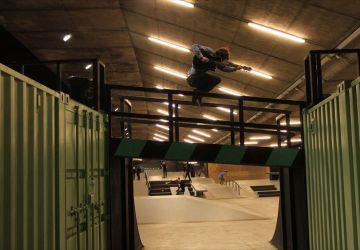 Nick has also been active in campaigning to support creativity and freedom of expression. He appeared on ITV news supporting the Keep Streets Live Campaign and supported the Long Live Southbank campaign. ​Follow Nick on Spotify: https://open.spotify.com/artist/7IDEutxsYXonQ05FBKZuyH
www.nickhowemusic.com



North Easton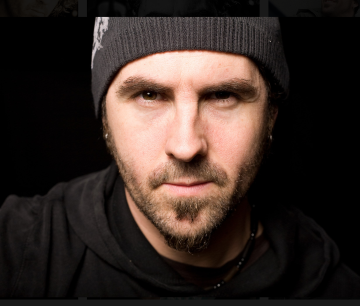 North Easton
is an accomplished performer and award-winning Canadian songwriter with a passion for evocative, thought- provoking lyrics and melodies. Born on Vancouver Island, the youngest of three boys, North started writing songs as an escape from his brothers with his mother (his inspiration) forbidding the older boys to pick on him when he practiced piano. It's no surprise that North traded great grades for blisters and early music accomplishments: winner of 106.9 The Bear's Rock Search; $100,000 in NEWCAP Radio's Big Money Shot & Indie Pop Album of The Year with his band Garrity.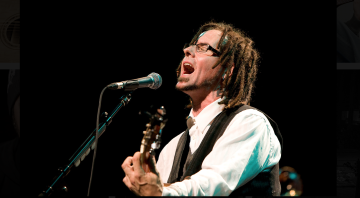 More recently, North is the winner of the 2016 UK Songwriting Contest;
w
inner of the 2016 International Songwriting Competition and 2015 Finalist of International Songwriting Competition. North's songs have also been featured in independent films and placed in US syndicated television.
North is a major contributor to the Ottawa song-writing community as co-ordinator for SAC (the Songwriter's Association of Canada); founding member and one of 8 prominent songwriters in the Collabor8tors a Canadian song-writing initiative; Ottawa Curator for The Acoustic Guitar Project, a global song-writing initiative. His dedication to inspiring and developing songs and careers for established & emerging artists is tireless.

Henrik Jacobsson
Henrik Jacobsson
is a young artist from Sweden who's music is best described as European-influenced pop music with modern flavours of Ed Sheeran, Bruno Mars and Anderson paak. Henrik's musical journey started at age 3 with violin lessons. This led him to guitar, drums, singing and dancing. During his teen years, Henrik's performances would blend the different arts: guitar, song, dancing and gymnastics.
Henrik performed and co-choreographed with one of Sweden's best symphony orchestras dancing and singing Michael Jackson's "They Don't Care About Us". He also performed in Stravinsky's Firebird and starred in the musical FAME. Henrik is now writing and producing songs for his debut EP as a solo artist.


Enjoy our amazing songwriting mentors & river's edge setting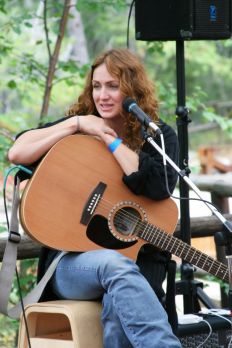 Master classes and songwriting mentoring with Bonnie Hayes, Chair of the Berklee College of Music Songwriting Program and Deborah Holland, Program Director Music & Songwriting at Langara College in Vancouver
Enjoy a low instructor-to-student ratio that enhances intimacy and one-on-one time with our mentors
Master your craft with 5 master classes and intensive co-writing sessions with up-and-coming artists over 5 inspirational days
Get important feedback and learn from others in our semi-private critique session with your choice of one mentor.
Co-writing in a group session with one or our sponsored artists under the auspices of our Nashville mentors
UK hit songwriter/producer Matty Benbrook and our sponsored artitsts will assist with recording the top song of each day
Daily social hour & open-mics.
Snow-capped mountains, rushing rapids, wildflowers and wilderness serenity (with modern amenities!).
Free guided canyon hike along river's edge (1-hour) and discounted whitewater rafting - the ultimate!
Our Mentors
Scroll down to see he amazing songwriting mentors we have showcased on our retreat in recent years.
All-Inclusive Retreat Packages: One low price includes everything........
All-Inclusive of tuition/workshops, evening sessions, 5-nights camping or glamping, 14 meals, beverages, snacks, daily social hour w/ wine & appetizers & all amenities of REO's river retreat.
Canadians: Apply for Factor Funding
2019 All-Inclusive Rate Per Person (6 Days/5 nights)
All-Inclusive
$CAD
All-Inclusive
$USD
Base rate, no lodging (camping in own tent/RV or offsite; limited avail)
$1270

$999
4-SHARE glamping tent w/ linen (1 Queen, 3 twin beds or 4 full-size)
$1400

$1099
SINGLE QUEEN (1 full-size bed; upgrade to luxe king available)
$1950

$1499
Spouse/Partner or Family/Friend - Non-Songwriter (Base Rate)
$1040

$799
Add 10% Govt tax/fees to all packages/upgrades/add-ons
Retreat Contact: Bryan Fogelman, 604-307-3122 or email Bryan
Add-ons & Transportation from Vancouver International Airport
| | | |
| --- | --- | --- |
| | $US | $CDN |
| Whitewater Rafting Day Trip, (1:30 - 6 pm); Reg $140 US | $80 | $105 |
| Shuttle Vancouver to REO (depart YVR @ 10 am, arrive 1:30 pm) | $80 | $105 |
| Shuttle REO to Vancouver (depart REO @ 10 am, arrive 1:30 pm) | $80 | $105 |
Reservations:
1-800-736-7238
Email:
Bryan
Check out the pictures from previous songwriting retreats in our
photo gallery.

Our Setting
Enjoy an intimate songwriting retreat in the beautiful Canadian wilderness at the REO Rafting Adventure Resort. Perched in a canyon overlooking the beautiful jade-green Nahatlatch River, we are surrounded by forests of pine, cedar, spruce and fir and the majestic coastal mountains.
REO is a recreational paradise for rafting, hiking, kayaking, biking, and relaxing. After a day of inspirational songwriting, unwind on the private beach, walk the picturesque nature trail or soak in the riverside hot tub. Our wilderness cooks will impress you with their daily creations. Evenings are special with a fun and relaxing night of campfire entertainment.
Start times, Travel, Airport Shuttle and Retreat Info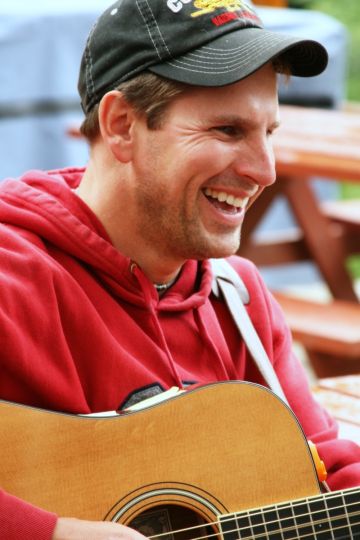 Check-in opens at 5 pm on Monday, Aug 6. If arriving at Vancouver International, please allow 3.5 hours drive time. SEA-TAC airport is 4 to 4.5 hours south of REO, requires a border crossing and car rental. If choosing SeaTac, arrive in Seattle by 12 noon on Monday.
The evening social hour begins each day at 6:30 pm. Wine, beer and soft drinks are served with appies. All meals are included in your retreat package from Monday dinner to Saturday breakfast.
REO offers an optional shuttle departure from YVR airport on Monday with a min of 3 guests. Please add $80 US/$100 CDN pp one way.
A pre-retreat extension is popular, especially international songwriters who choose to add a day or two at the river prior to the start of the retreat, start at $159 US/$199 CDN pp with meals & glamping. Please call for details on all of our amazing pre and post-retreat package options.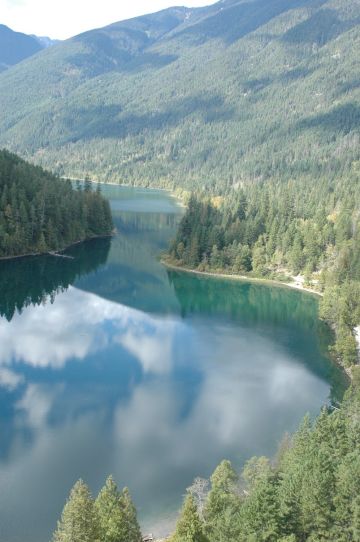 A return shuttle to the YVR airport will leave REO at 10 am on Saturday Aug 11 with a min of 3 passengers. We recommend you book flight departures from Vancouver
after 4:00 pm
to allow for potential traffic or airport delays.
NOTE: We do try and arrange car pools. If you can help drive a songwriter to REO, please let us know when you book.
Retreat Organizer
Bryan Fogelman is a songwriter/entrepreneur. He has organized and hosted the retreat for the past 18 years. Bryan's song Crosby, Staals & Nash still receives radio airplay across Canada. He released a 9-song CD with composer Jack Boomer and classical crossover artist, Marc Devigne. Sample Bryan's songs: (
www.soundcloud.com/bryanfogelman
or
www.bryanoryan.com
).
---
REO Songwriter Retreat Instructor Alumni
Marty Dodson (2015-2017)
"Growing up in a recording and song center can be intimidating!" says professional songwriter and Nashville native Marty Dodson. "We moved to Nashville when I was five years old, I remember that it seemed like everyone who ever worked on our air conditioner or waited on us at a restaurant was trying to get into the music business." After earning a Psychology degree, Marty worked as a youth minister for several churches in Nashville. Songwriting was still just a dream until he ran into his father's friend Gordon Payne, songwriter and lead singer for The Crickets. When Marty said that he wrote for fun, Gordon asked to hear his songs. "Weekend Cowboy" caught Gordon's ear, and he saw Marty's potential. Gordon helped Marty "commercialize" and demo the song, and then set Marty up with other co-writers in town. This eventually led Marty to a 5-year writing deal with Sony Music. While writing at Kim Williams Music, Marty co-wrote his first top ten single – Rascal Flatts' hit "While You Loved Me."
Since then Marty has had cuts by such artists as Carrie Underwood, Kenny Chesney, George Strait, Emerson Drive, Julianne Hough, Bucky Covington, Joe Cocker, Johnny Reid and Darryl Worley. Marty's Billy Currington smash, "Must Be Doin' Somethin' Right," spent two weeks at #1 on the Billboard Country Charts. His Kenny Chesney single "Everybody Wants To Go To Heaven" entered the Country Chart at # 22 and spent two weeks at #1 as well. "Let Me Down Easy" , became Marty's 3rd #1 single in 2011. Marty also has current cuts on Carrie Underwood, The Plain White T's, Saving Jane, Joe Cocker, Dierks Bentley, Rory+Joey and Charlie Worsham. Marty currently writes for ole Publishing and resides in Nashville, Tennessee.
Jason Duke (2017)
Singer-songwriter Jason Duke, grew up listening to The Eagles, James Taylor, John Prine, Dan Fogelberg and Jackson Browne. When his high school athletics career ended, he fell into a group of musicians that changed the course of his life forever. He enrolled at Middle Tennessee State University and though it took 6 years, a change of major, a bout with cancer, and a rejection from songwriting class, he earned his B.S. in Recording Industry Management. While in his 20's, bartending paid the bills as Jason got his feet wet in the music publishing world. His time spent as a plugger and then a creative director exposed him to catalog being pitched around town.
In 2009, Jason had a unique opportunity to volunteer for Musicians on Call 5 days a week for 3 months as his night job, Hard Rock Cafe, closed down to remodel. It was during this time that Jason made the decision to move into songwriting. Slowly, steadily, and organically, he began to circle up with writers that he would want to sign as a publisher. An early champion, Michael Martin, placed Jason in the ASCAP GPS program in 2012.
Jason's work ethic and positive attitude are starting to pay big dividends! He landed his first publishing deal with Dan Hodges Music in January 2015, celebrated his first #1 hit with a song called "Dibs" (Kelsea Ballerini, Ryan Griffin, Josh Kerr, Jason Duke), and is also celebrating his cut "That Could Still Be Us" on Keith Urban's new album RipCORD.

Clay Mills (2015-2016)
Clay Mills, a 10-time ASCAP award-winning song writer and producer, grew up surrounded by music in the Blues-rich Mississippi Delta. Over the course of his songwriting career, Mills has penned #1 hits for Darius Rucker, "Don't Think I Don't Think About It," Diamond Rio, "Beautiful Mess," and Kimberley Locke, "Fall". He collected Grammy nominations for "Beautiful Mess" and Trisha Yearwood's "Heaven, Heartache, and the Power of Love." Clay has had over 75 major artist cuts, three Number 1 hits, six Top 5 singles, and 12 Top 40 singles.
His love of all types of music shows in the diverse list of artists who sing his songs: Babyface, Lady Antebellum, Easton Corbin, Reba, Bill Gaither, Lone Star, Darius Rucker, Trisha Yearwood, Clay Walker, Kimberly Locke, and Joe Nichols. Clay's latest string of singles, co-written with Country superstar and ground-breaker Darius Rucker, include the song that introduced Darius to the world of Country music: "Don't Think I Don't Think About It." More hit singles, "History in the Making" and "I Got Nothin'," soon followed.
Mills believes strongly in songwriters and their value to world. He has served on the NSAI board and lobbied Congress on behalf of creators and copyrights. In 2012, Clay co-founded SongTown, a 6,000 plus group of aspiring songwriters. He is personally involved in helping members advancetheir craft and make connections in the music industry.

Jason Blume (2013-2014)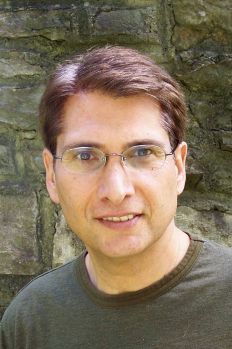 Jason has songs on three Grammy-nominated albums and, in total, his songs have sold more than 50,000,000 copies. He is one of a few writers to ever have songs on the pop, country, and R&B charts….all at the same time! Superstars from Britney Spears to the Backstreet Boys have recorded his songs. Others include Jesse McCartney, Scandinavian star Christian Ingebrigtsen, Tomohisa Yamashita (#1 debut), and country stars Collin Raye (6 cuts), Oak Ridge Boys, Steve Azar, and John Berry. "Change My Mind", a top 5 single, earned a BMI "Million-Aire" Award for garnering one million airplays.
Praised as one of the world's top songwriting instructors, Blume developed and teaches the BMI Nashville Songwriters workshops. He presented an acclaimed master class at the Liverpool Institute for Performing Arts (founded by Sir Paul McCartney) and has taught throughout the US, Europe, Australia and New Zealand. Jason Blume is the author of
6 Steps to Songwriting Success: The Comprehensive Guide to Writing and Marketing Hit Songs
, I
nside Songwriting: Getting to the Heart of Creativity
, and
This Business of Songwriting, Revised 2nd Edition (2013)
.
www.jasonblume.com/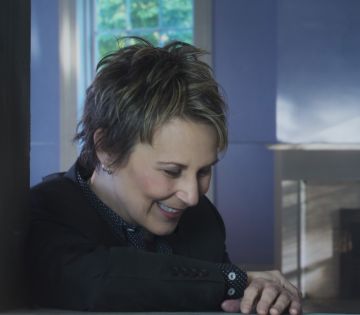 Mary Gauthier (2014)
Mary Gauthier brings a whole new dimension to our song retreat. Join us for this rare and special opportunity to mentor with one of the great American songwriters. Mary's six albums have received countless accolades. 2005's Mercy Now earned her the Americana Music Association's New/Emerging Artist of the Year title, and 2011's The Foundling was named the #3 Record of the Year by the LA Times. Her songs have been praised by both Bob Dylan and Tom Waits and recorded by Jimmy Buffet, Blake Shelton and many others.
Gauthier recently hit another major milestone "Live at Blue Rock", her first live recording. "As a songwriter, I'm always trying to go to the deepest possible place inside of me. Past the naval-gazing, past the self-conscious, to get to that 'we,' " Gauthier explains. "Cause deep inside of all of us is the universal."
Pat Pattison (1998 - 2012)
Professor at Berklee College of Music in Boston, Pat developed the first Songwriting Major in the USA. He has published four best-selling books on songwriting including Writing Better Lyrics. Pat has hosted nine Songwriters Retreats at REO since 1997. Pat teaches across the North America, Australia and New Zealand and is involved with TAXI, NSAI, SAC and many other songwriting associations.
www.patpattison.com
#1: The Songwriters Guide to Metaphor.
"How, then, do we break through the barriers of the well ordered conscious mind and get to where the honest impulses, the richest ideas, the deepest passions live? Waiting on the muse to ascend is a fool's errand." - Mike Reid (from his foreword to
Songwriting Without Boundaries
. Metaphor opens a portal beyond what's in front of you; it opens your vision, allowing you to see the world as something more. This seminar will help you develop the most creative part of your voice: your ability to see one thing as though it were another ­ your ability to create metaphor. Aristotle called it, "the only truly creative human act."
#2: Phrasing: The Body Language of Your Song.
This seminar will give you important keys to phrasing your lyrics for the most impact and support of meaning. Working with rhythms and placements, you'll learn how to make sure that the line, like body language, helps to really deliver the emotion you intend. This is another "can't miss" seminar -- it's bound to take your writing to the next level.
#3: Tools and Strategies.
Sharpen your lyric writing skills and discover the techniques that have helped Pat's students, including John Mayer and Gillian Welch, win Grammys and write number one songs. In this seminar, you'll learn how to craft more vivid lyrics by mastering the elements of structure and the process of building great lyrical ideas into great songs. Whether you're a beginner or seasoned writer, this course will help you structure your lyrics more effectively.
Karen Taylor-Good (2013)
Karen Taylor-Good is a Grammy-Nominated singer-songwriter, ACM-nominated "best new artist" and SESAC Songwriter of the Year. She has sung on recordings and movie soundtracks with Dolly Parton, Willie Nelson, Elvis and many others. Her songs have been recorded by Melissa Manchester, Al Jarreau, Patty Loveless, Collin Raye (11 cuts) and Diamond Rio. Her songs have been chosen as "Flagship" songs for organizations like Childhelp USA, the National Hospice Foundation and Compassionate Friends. Her Grammy nomination for the Patty Loveless hit "How Can I Help You Say Goodbye" went to #3 on the Billboard charts. Karen also had a #1 song on the Billboard Dance charts..."If It Don't Fit" by Abigail. Finally, Karen was a staff-writer at Warner/Chappell for 9 years, and was sent to Europe many times to cowrite with European W/C artists.
www.karentaylorgood.com/
Don Osborn (2011 - 2012)
Don Osborn has seen many sides of the music business. Don has been a professional musician, published songwriter, indie recording artist, SOCAN member representative, music publisher, artist manager, indie label head and film/TV music supervisor. He's worked with recording artists in developing marketing plans and securing financing, developed and launched a recording school, developed and taught college music business courses. combining years of music experience with the revolution going on in the music business, Don is currently creating an on-line career development training and organizational tool designed to help music artists prosper.

#1: Social Media Management for Songwriters
#2: Web Marketing for Musicians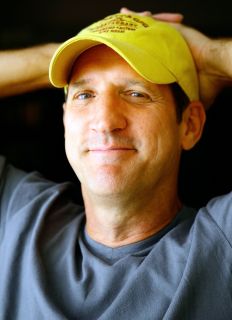 Steve Leslie (2012)
Steve is a Grammy-winning songwriter, educator, music publisher & songwriting mentor. As a staff writer for EMI Music Publishing he had cuts with Kenny Rogers, Mark Chesnutt, George Strait, Darryl Worley and Neal McCoy. He received a Grammy for "Brand New Strings", the title cut to Ricky Skaggs' 2004 Bluegrass Album of the Year. Steve is an Adjunct Professor of Songwriting at Belmont College in Nashville and currently rehearsing his new musical "Umbrella", a romantic comedy with 14 original songs.
www.steveleslie.com
#1: Chords as Adjectives:
Along with the lyric, chords are responsible for conveying the intended meaning and emotion of the song. Chords can support the adjectives in the lyric, supply the adjectives, and work against the adjectives to produce irony. Knowledge of chord substitution will help you do this by expanding your choices of basic chords to include more subtle alternatives. This class has proved helpful to songwriters of all levels.
#2: Writing the Big Chorus:
How to set up and deliver a "knock-it-out-of-the-park" chorus- the hallmark of many Hit Songs! Which chord progressions do this most effectively? How can you make your melodic and lyric choices really "pay off"? These questions and more will be answered along with a little human psychology thrown in!
#3: The Art of Crafting the Country Song:
The authentic (traditional) Country Song is as much an art form as the Blues and Jazz- you know it when you hear it! I'll uncover the characteristics that make a Country Song what it is, and show you how to craft your own.
#4: Modulation:
It's more than just your typical "American Idol" moment! Modulation- a change of key that occurs within a song- is an extremely effective harmonic device that can add interest and emotional excitement to your song, and not just during the Chorus sections! With artful handling, modulation can be great, and it's easy to do. Warning: It can also come across as a little corny, so learn to handle with care!
Clare McLeod (2012)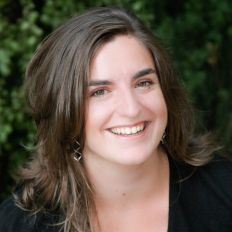 Clare is a master vocal instructor and mentor. As the Head of Voice at JMC Academy (Melbourne, Australia) from 2009 to 2011, she taught Voice, Composition, Arranging, and Professional Practice. She graduated Magna Cum Laude from Berklee College of Music in 2004 and is a member of the Australia National Association of Teachers of Singing. She works with vocalists in all genres in any stage of their singing life, helping singers to develop both their craft and their artistry, deepening their connections with their instrument, their material and their audience.