Aiiro 5-day Adventure Yoga Retreat (Camp Asana)
Mountain Air. Inhale. Exhale. Adventure. Relax. Recharge.

July 15 - 19, 2019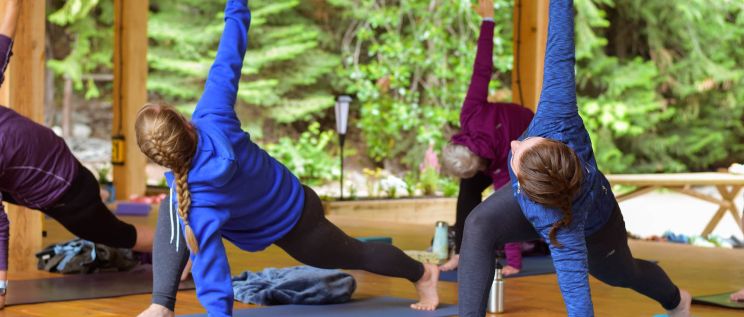 Aiiro Yoga Retreat
Camp Asana heads to the wilds of British Columbia for an amazing yoga adventure retreat. Whitewater rafting, wilderness hiking, river's edge yoga, all inclusive!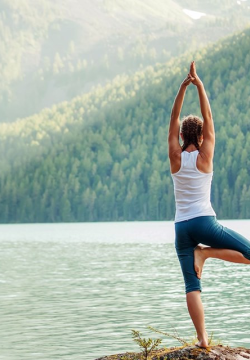 Aiiro is shaking up what it means to do yoga. We aren't limiting our practice to four walls and a sticky mat any longer. We are charging up mountains, paddling down the rapids, and surfing the oceans. We don't need a mantra, but we can get behind some OM-azing experiences. Lace up your trail shoes and pack the trail mix - this is how we do YOGA!
Aiiro wants to invite you to explore a new way of doing yoga. Join us as we travel to British Columbia where you will spend 5-days exploring your yoga practice, riding the rapids of the Nahatlatch river and hiking through pristine British Columbia wilderness. This retreat is perfect for the new adventurer and seasoned explorer alike. If you are new to yoga you will love the ways we help you define your own practice as well as show you how to take your practice off the mat and into the wild.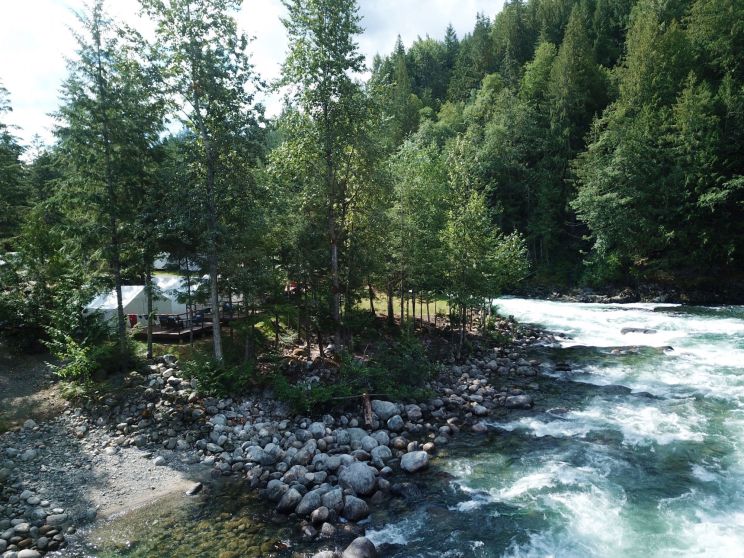 Aiiro 5 Day / 4-Night Yoga Adventure Retreat (Camp Asana)
All-inclusive: 11 meals + up to 10 yoga sessions + Mehatl hike + Whitewater rafting + Mon & Wed social hours
All-Inclusive
5 Days PP $CAD
All-Inclusive
5 Days PP
$USD
1 Person in Shared Glamping Tent: max 4 people, 4 double beds
$1075
$815
1 Person in 2-share Glamping Tent; private tent, 1 queen or 2 dbl beds
$1440
$1095
1 Person in Luxe King Glamping Tent for 2; 1 King bed for 2 sharing
$1640
$1245
1 Person in Private Glamping Tent: 1 double bed (limited availability)
$1695
$1290
Add 10% taxes/fees to above rates. USD prices based on current exchange rates.


Kirsten Beverley-Waters aka WildLeigh Waters
I'm Kirsten Beverley-Waters, aka WildLeigh Waters, founder of Thryve Fitness + Yoga + Wellness. I have spent more than 15 years in the fitness, yoga, and outdoor industry. Errr okay so not so much in the industry as actively participating as a consumer and observer of all those in the industry. Find me in trees, climbing over mountains through 6 feet of snow, and even lacing up the shoes for a trail race with an average 14% grade (did I mention the last 1k is a 48% grade).
My point is that I am taking my study of anatomy, physiology, sports, yoga, meditation, and recreational sport and bringing it into the wilderness. Literally. I am helping merge worlds of Yoga + the Great Outdoors together. And I hope you will join me!
5 Day/4-Night Deluxe Yoga Retreat includes:
4 nights Glamping (Queen, full-size & twin bed options); luxe king bed upgrade available
Outdoor yoga classes with qualified instructors (up to 10 sessions)
Whitewater Rafting Adventure on the Nahatlatch or Thompson River (exciting) or Scenic rafting (easy)
Guide wilderness hike into the majestic Mehatl Cascades (6 hours round trip)
Guided hike into Nahatlatch Canyon (1 hour)
11 home-style meals & desserts; vegan, vegetarian and gluten-free options available
Coffee, organic tea, milk, almond milk, hot chocolate, juice, water
$20 GC/credit toward 60 or 90 minute full-body massage
Full use of the resort facilities and amenities
Campfires and hot tub entertainment area
BONUS: Free Social Hour with wine, craft cider & appetizers every Mon & Wed night
Please note: can substitute a 1-hour full body massage for either the rafting or the wilderness hike adventure (advance notice required).
Proud Partners: